Treatments
Brow Lift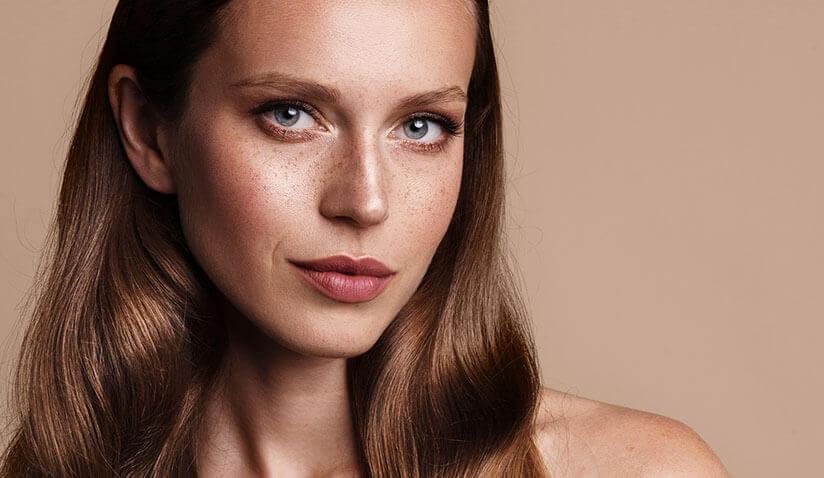 Brighten the eye area
As we age, excess fat can gather in the upper eyelids, drawing down the brows and giving a droopy appearance. At Medisha Clinic, an aesthetic clinic in Mayfair, we use two methods to lift the eyebrows – a chemical lift, which uses Botox to open and brighten the eye area, and a PDO cog thread lift, which uses PDO threads to support and lift the skin from within.
To book an Eyebrow Lift consultation in Marylebone, or for more information, get in touch via our contact form or call us on 020 4539 8817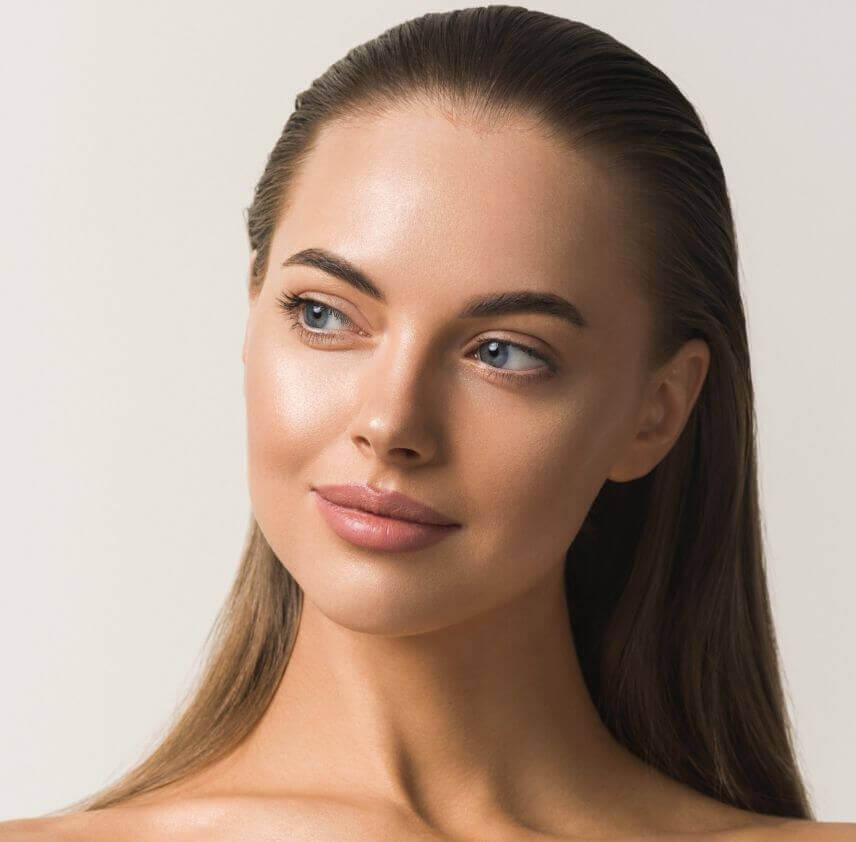 Consultation
Your consultation
Book consultation
We capture your needs, concerns and desired outcomes, consulting with you to draw up a personalised treatment plan.
We consider your medical history, ensuring you are a good candidate for the treatments you choose, including checking for allergies and other contraindications.
Book consultation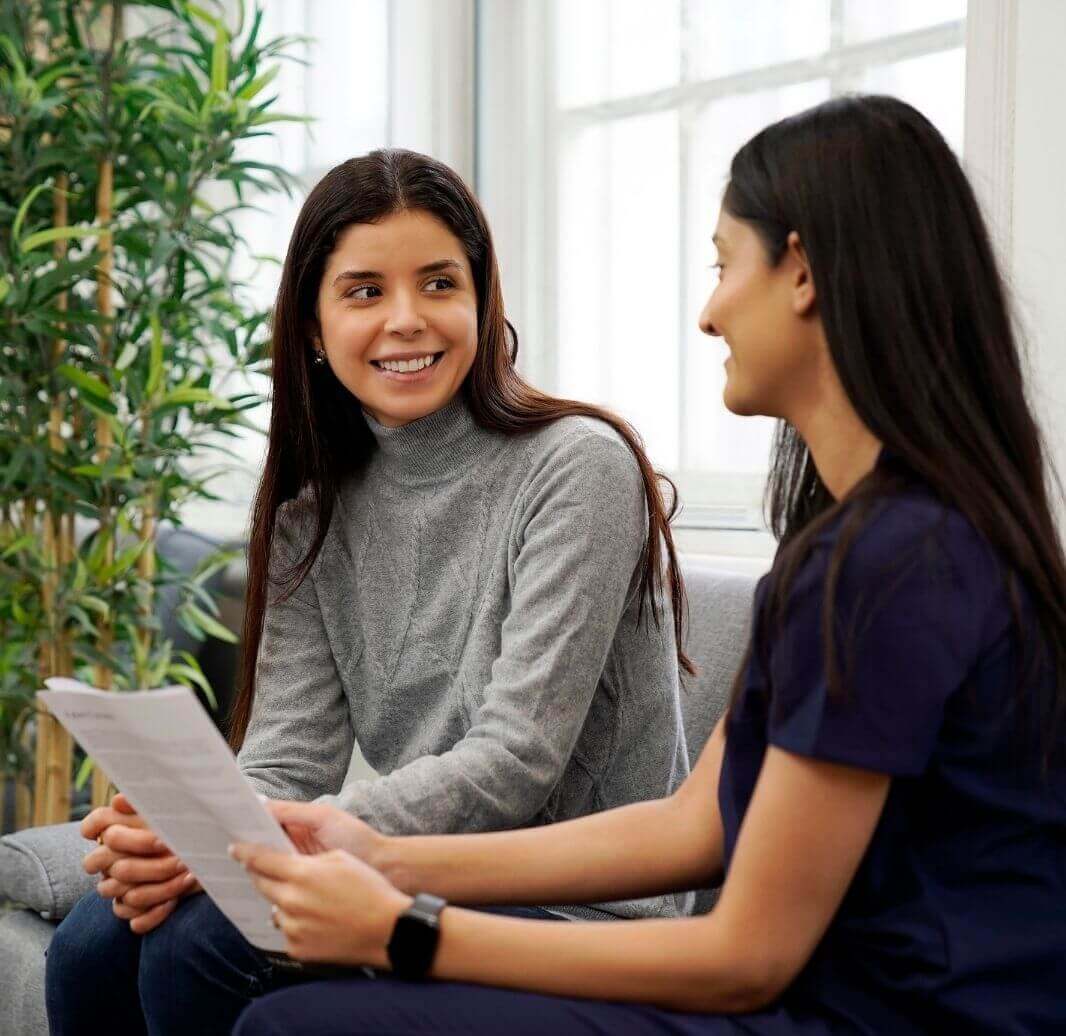 Before and After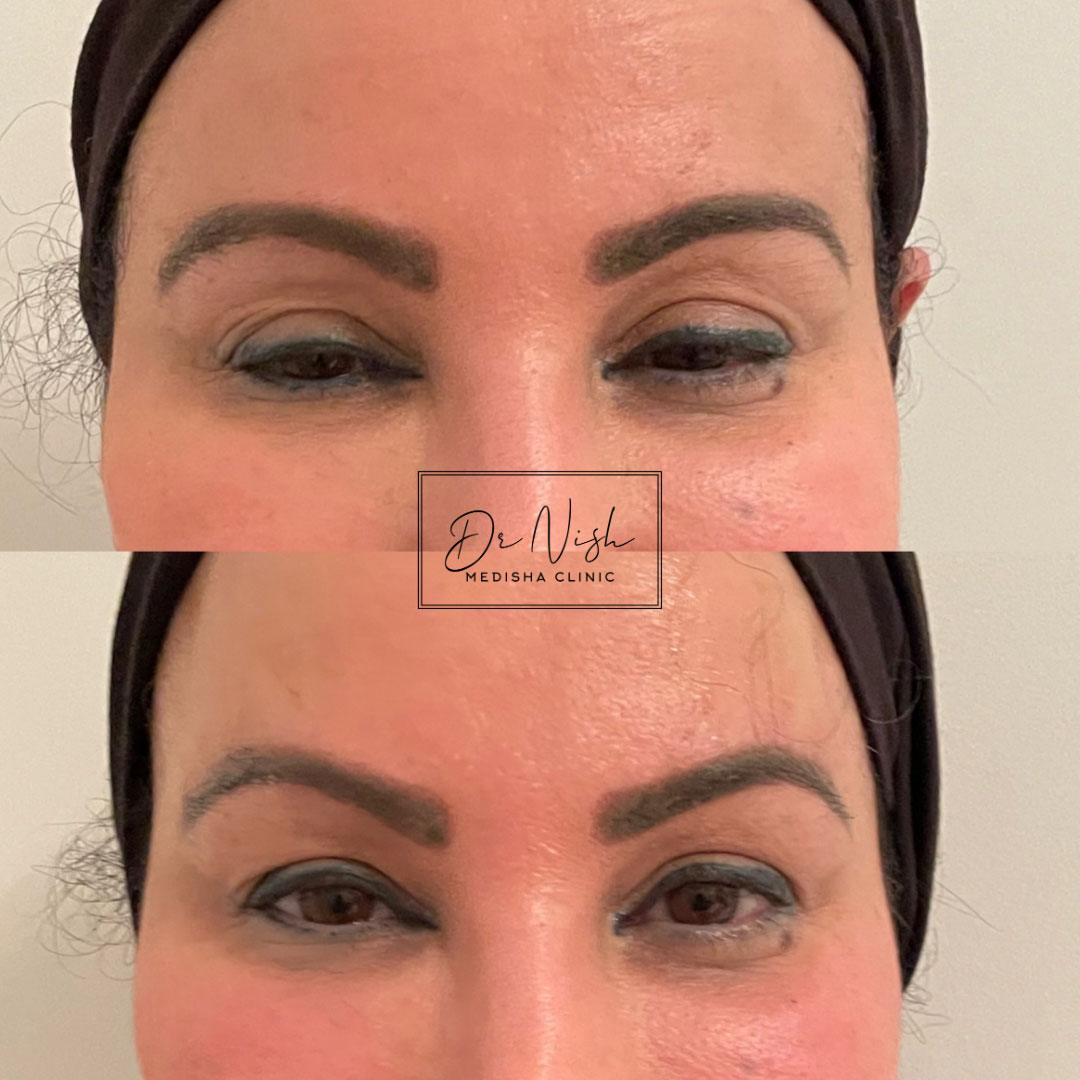 I recently had thread lift for my eyebrows lift and Dr Nish was so professional and his patients and expertise was outstanding he gave me the look that I was looking for.
Fatima Hussain
FAQS about Eyebrow Lift
Answer
This depends on anatomy and personal preference. For some clients, we use a combination of Botox and PDO cog threads, and for others, one treatment is preferable to the other. We will cover this during your consultation, drawing up a personalised treatment plan that works for you.
Answer
When Botox is applied around the eyebrows, the signals that cause muscle contraction are blocked and the skin above the brows becomes flatter and smoother. The lack of pull from muscles around the eyebrows allows more of an upward pull to take effect from muscles in the forehead, elevating the eyebrows and making the eye area appear lighter and more open.
Answer
PDO (polydioxanone) sutures are used to lift and tighten sagging skin tissues via mechanical lifting and by inducing collagen production. The eyebrow lift involves the use of PDO cog threads (barbed threads within the skin) to provide an immediate lift. A natural appearance is achieved without leaving scars and with minimal downtime.
Answer
PDO threads deliver an immediate lift. At Medisha Clinic we only use the high-quality Dimension 720 PDO cog threads – made with industry-leading technology to ensure a more enhanced result.
The PDO cog threads also stimulate collagen production and regenerate the skin over time to yield long-lasting results.
Answer
Botox injections are minimally invasive, and with the application of topical anesthetic, the procedure is largely considered to be pain-free, although this does vary from person to person. If PDO cog threads are used, the local anesthetic will block pain during the procedure and make the treatment as comfortable as possible.
Answer
The Fox Eyes Lift is a technique that uses PDO cog threads to lift and elongate the outer eyebrows to open up the eye area while also lifting the tail of the brow.
Answer
PDO cog threads lift provides results that last up to 18 months. A chemical lift tends to last 3-4 months, but over time Botox has the effect of 'retraining' the targeted muscle to contract less strongly, meaning that results last for up to 6 months. Whichever form of eyebrow lift you choose, we are passionate about delivering natural-looking results.
About Dr Nish Shah
Dr Nish is a medically trained aesthetics practitioner with extensive training in non-surgical treatments including dermal fillers, Intraline PDO threads (lifting and rejuvenation), and anti-wrinkle injections.
Following his BSc degree in Biomedical Sciences from St George's University of London, Dr Nish completed a Doctor of Medicine (MD) degree at All Saints University School of Medicine, before enjoying a wealth of clinical experience in the US, notably in Chicago.
Expertly trained by some of the best in the industry, Dr Nish developed his art when he underwent masterclass training in some of the most advanced treatments such as cheek augmentation, tear trough rejuvenation, non-surgical rhinoplasty, and chin/jaw augmentation.
Dr Nish is a brand ambassador and Key Opinion Leader for the world renowned Intraline – global leaders in the innovation of the highest quality PDO threads, dermal fillers, and skincare. He is a proud clinical trainer and lecturer at world-renowned Derma Medical academy – the UK's number 1 aesthetics training provider; enabling him to share and teach his passion of aesthetics with other medical professionals.
Dr Nish is also the official trainer for Sunekos – provider of excellence in dermal biogenesis and winner of the Innovation and Pioneering Award at the Diamond Awards 2019.
At Medisha Clinic, you will always be treated by someone who is passionate about bringing their considerable knowledge and skills to bear to deliver the transformative, natural-looking results you are looking for.