Testimonials
Real Client Results
There's no-one better placed to talk about our clinic and the results we deliver than our clients. Take a look at what they have to say about us.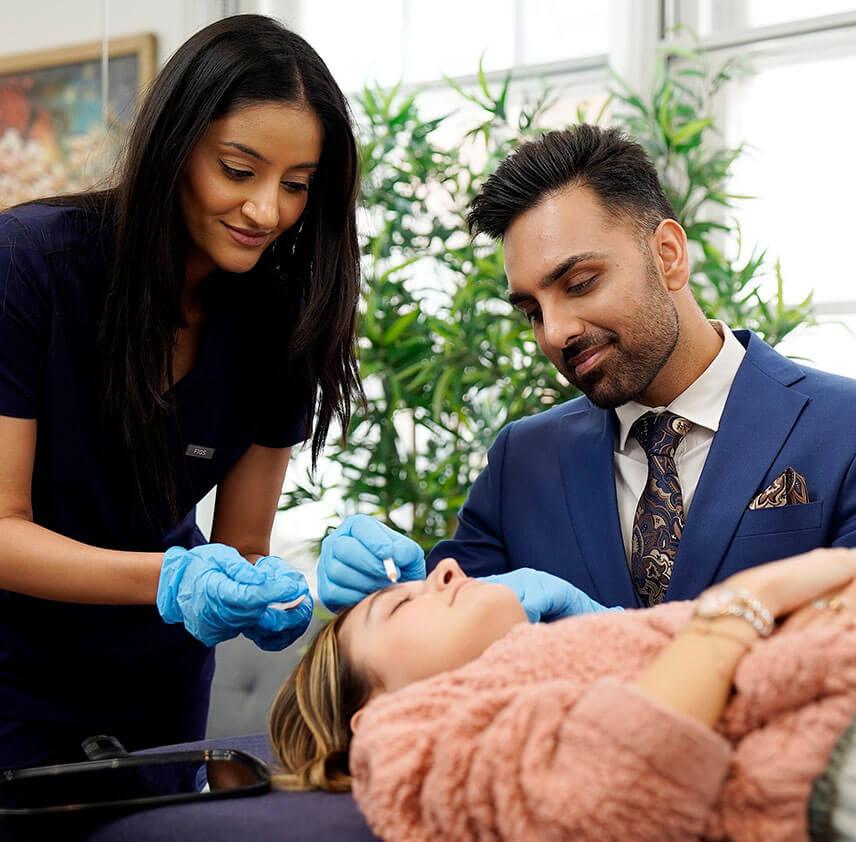 Amanda L

I had the non-surgical rhinoplasty a few days ago and seriously wow! I am so happy with the results. To be honest, I never thought a non-surgical procedure would actually be this good! Seriously incredible! I highly recommend Medisha aesthetics and Dr Nish. I've had botox done before but never any filler treatments so it was so important to me that the doctor took his time. Dr Nish was great. He explained everything to me thoroughly and took his time to make sure I was ok.
Zoe Connell

Nish is absolutely amazing! From the moment I entered the clinic, I was given a really nice welcome and I felt completely relaxed. Nish was fantastic in the way he explained everything to me. I had the non-surgical nose job and he was very patient and did an excellent job. Thank you so much!
Mariam

Dr Nish is unbelievably professional and amazing at what he does. I got a tear through and am in love with the results, the difference is life-changing! I was in very safe hands and have had no issues during or after and was made to feel very comfortable! I couldn't recommend Dr Nish enough!
Mary Richards

I recently had a PDO face lift treatment with Dr Nish at Medisha clinic and am happy to say it was a very pleasurable experience. I have had the treatment done before some years ago and had a horrible experience, so I was so grateful that the experience I had with Dr Nish was so good. He really was very patient and took his time to explain everything and make me feel comfortable and even spent plenty of time doing the treatment as well. His technique was totally pain-free for me and I was honestly so surprised because I had remembered it to be very painful before. Results are outstanding and I am honestly so glad I went to this clinic.
Giulio Butelli

Incredible service, knowledge and attention to the client needs by Dr Nish! He explained in detail the procedure (nose filler) and made me feel comfortable and listened. I was so pleased, I immediately referred him to two of my friends, who also later on had a great experience (lip filler)! Definitely recommend! Thank you Dr Nish
Andretti Elloise Fung

It's been a few days since I had my non surgical rhinoplasty by Dr. Nish and I am so pleased with the results! It was my first cosmetic treatment I have had and Dr Nish was super friendly as well as knowledgeable answering all my questions. His approach was relaxed and also kept me involved in the process to achieve the results I was looking for. I would definitely recommend him.
Anna Morselli

Dr Nish and his team are such lovely people and made me feel so comfortable at their clinic. Dr Nish understood my concerns and my results are so lovely. I feel so much more confident after the PDO treatment. Definitely the best clinic and would highly recommend!
Elodie

10/10 would recommend! Dr Nish and his team have been lovely to me. The non-surgical nose job and chin enhancement are great, definitely worth the price!