Your Consultation & Journey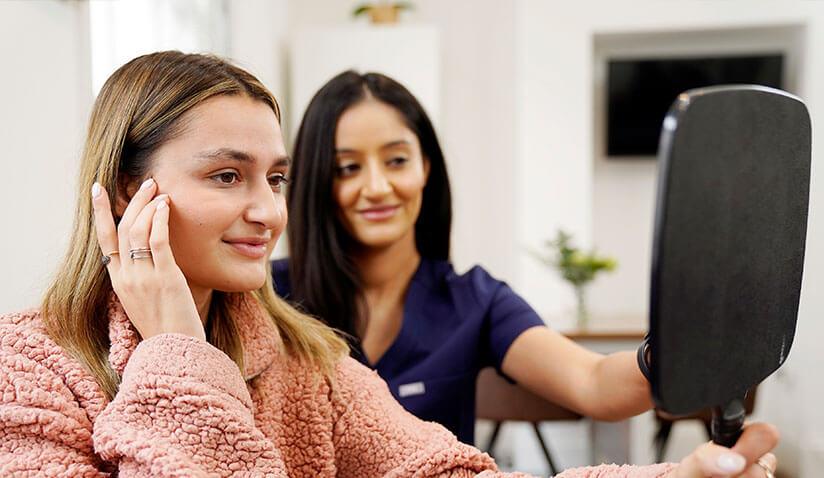 Your Consultation and Journey
From the moment you step into the welcoming reception area of Medisha Clinic, we want you to feel comfortable and confident about your treatment journey.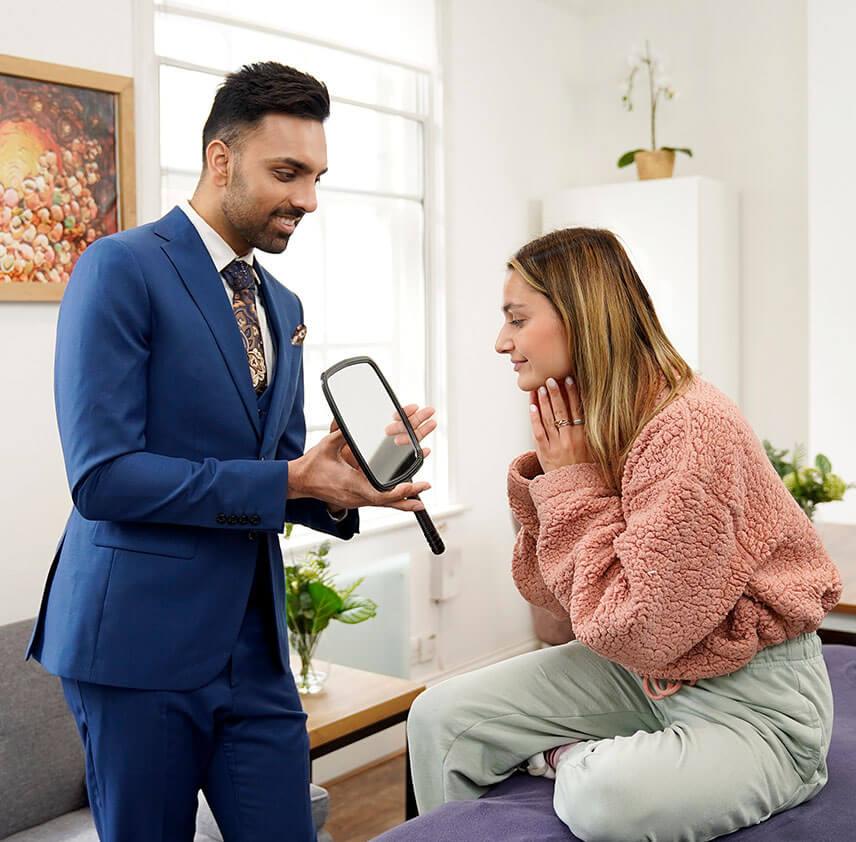 Your Consultation
The first stage of all treatments is consultation. We take our time, listening carefully and asking detailed questions to understand your concerns and desired outcomes, while outlining to you the treatments that can make your goals a reality. Just as treatment shouldn't be rushed, neither should consultation. This is our chance to get to know you and devise a personalised treatment plan. Gaining a full understanding from the outset helps us deliver the results you're looking for.
Your Treatment
This is where the transformation begins, as Dr Nish brings his skills and knowledge to bear. As a highly experienced aesthetics doctor and Intraline's key opinion leader, he will perform the treatments agreed in your consultation with safety and comfort in mind, along with the delivery of transformative, natural-looking results. It's important to us that you feel as comfortable during treatment as you do in our relaxing reception area.
Your Aftercare
Though all of our treatments are non-surgical, there is always some level of aftercare to plan for as the skin recovers. One of our most popular treatments is dermal fillers for which Dr Nish is the clinical trainer. Though a minimally invasive treatment, there still might be some bruising or redness at the injection sites, which can take 3-7 days to resolve. We will discuss aftercare with you during your consultation and provide you with all the information and advice you need to ensure you know how to look after your treated skin.