Treatments
Masculinisation in Marylebone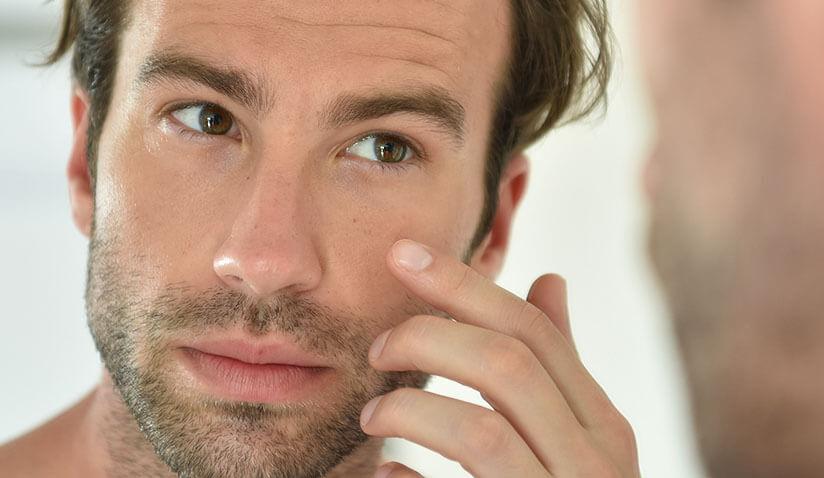 Enhance your natural looks
Aesthetic treatments are increasingly sought after by men as well as women. Masculinisation relies on the careful placement of dermal fillers in the cheeks, chin, and jawline to emphasise masculine lines. At Medisha Clinic in Maylebone, London, we combine treatments to subtly enhance our clients' natural looks.
To book a Non-Surgical Beautification consultation in Marylebone, or for more information, get in touch via our contact form or call us on: 020 4539 8817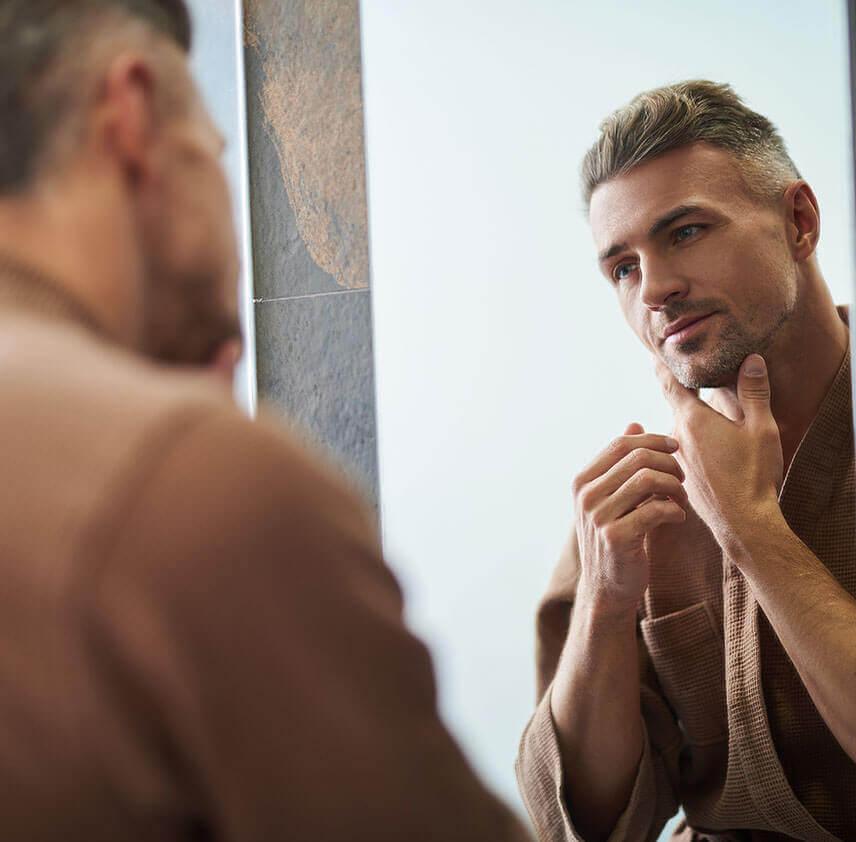 Consultation
Your masculinisation consultation
Book consultation
At Medish Clinic in Marylebone, London, we capture your needs, concerns, and desired outcomes, consulting with you to draw up a personalised treatment plan.
We consider your medical history, ensuring you are a good candidate for the treatments you choose, including checking for allergies and other contraindications.
Book consultation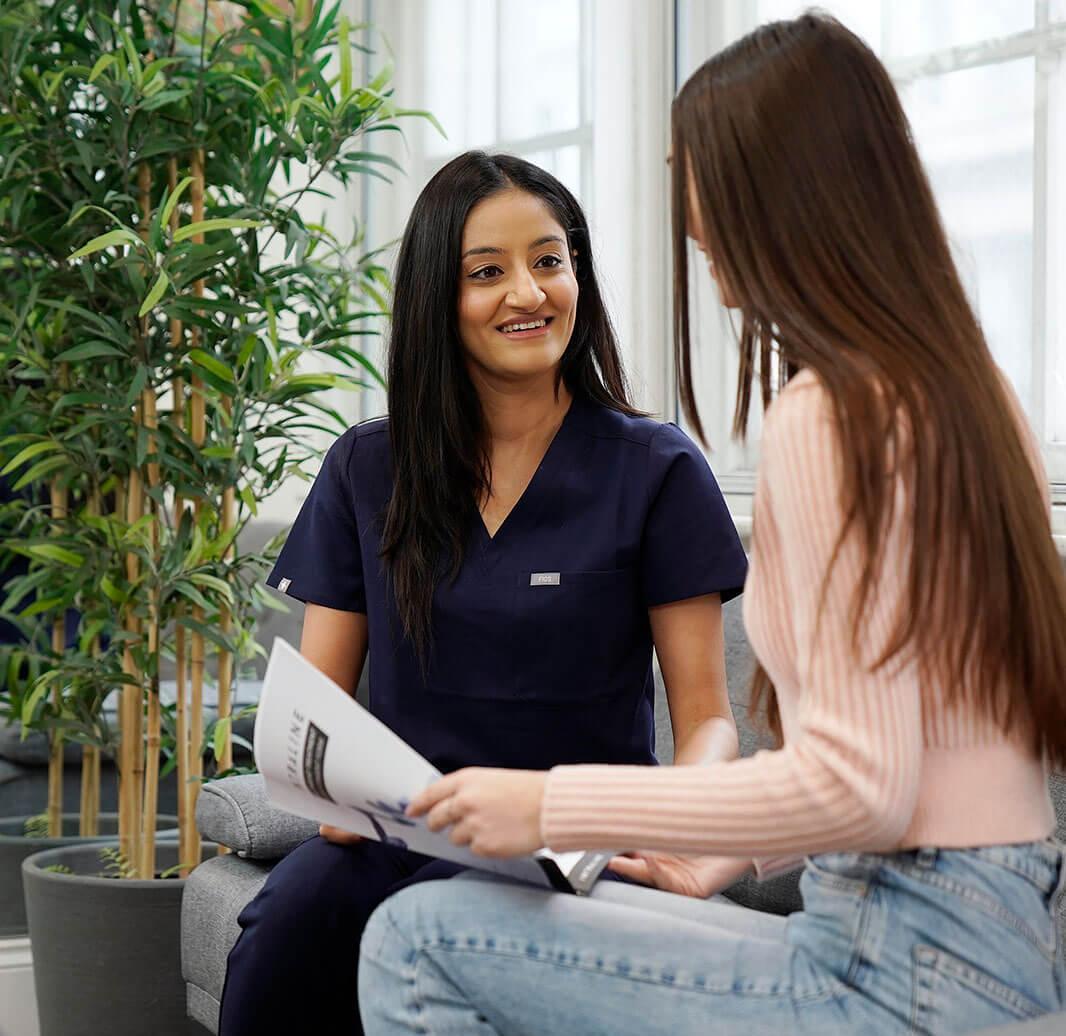 It's been a few days since I had my non surgical rhinoplasty by Dr. Nish and I am so pleased with the results! It was my first cosmetic treatment I have had and Dr Nish was super friendly as well as knowledgeable answering all my questions. His approach was relaxed and also kept me involved in the process to achieve the results I was looking for. I would definitely recommend him.
Andretti Elloise Fung
FAQS about Masculinisation
Answer
One of the strengths of this masculinisation treatment is that it is tailored to you. If you would benefit from a firmer jawline or stronger, more prominent chin, for example, these enhancements can be included in the treatment package, along with any other augmentations we agree on during your in-depth consultation at our Marylebone clinic in London.
Answer
Dermal filler consists mainly of hyaluronic acid – a naturally occurring substance in the body which binds water within the skin. Dermal fillers have a gel-like consistency and are designed to remain where they are placed. Dr Nish Shah will deliver the filler at carefully selected injection sites and massage it into place.
Answer
Masculinisation is the product of years of experience placing dermal fillers. By addressing several areas at once, we can balance your features with a combination of subtle enhancements for a natural-looking result.
Answer
Dermal filler injections are only minimally invasive, and with the application of topical anaesthetic the procedure is largely considered to be pain-free at our London clinic, although this does vary from person to person. There might be some swelling and redness at the injection sites, but this should fade within 3-7 days.
Answer
This varies from client to client, depending on the amount of filler to be placed. We will discuss this with you during your consultation at our Marylebone-based clinic, and agree on a personalised treatment plan.
Answer
Results for male dermal fillers last on average between 12 and 18 months.
About Dr Nish Shah
Dr Nish is a medically trained aesthetics practitioner with extensive training in non-surgical treatments including dermal fillers, Intraline PDO threads (lifting and rejuvenation), and anti-wrinkle injections.
Following his BSc degree in Biomedical Sciences from St George's University of London, Dr Nish completed a Doctor of Medicine (MD) degree at All Saints University School of Medicine, before enjoying a wealth of clinical experience in the US, notably in Chicago.
Expertly trained by some of the best in the industry, Dr Nish developed his art when he underwent masterclass training in some of the most advanced treatments such as cheek augmentation, tear trough rejuvenation, non-surgical rhinoplasty, and chin/jaw augmentation.
Dr Nish is a brand ambassador and Key Opinion Leader for the world renowned Intraline – global leaders in the innovation of the highest quality PDO threads, dermal fillers, and skincare. He is a proud clinical trainer and lecturer at world-renowned Derma Medical academy – the UK's number 1 aesthetics training provider; enabling him to share and teach his passion of aesthetics with other medical professionals.
Dr Nish is also the official trainer for Sunekos – provider of excellence in dermal biogenesis and winner of the Innovation and Pioneering Award at the Diamond Awards 2019.
At Medisha Clinic, you will always be treated by someone who is passionate about bringing their considerable knowledge and skills to bear to deliver the transformative, natural-looking results you are looking for.